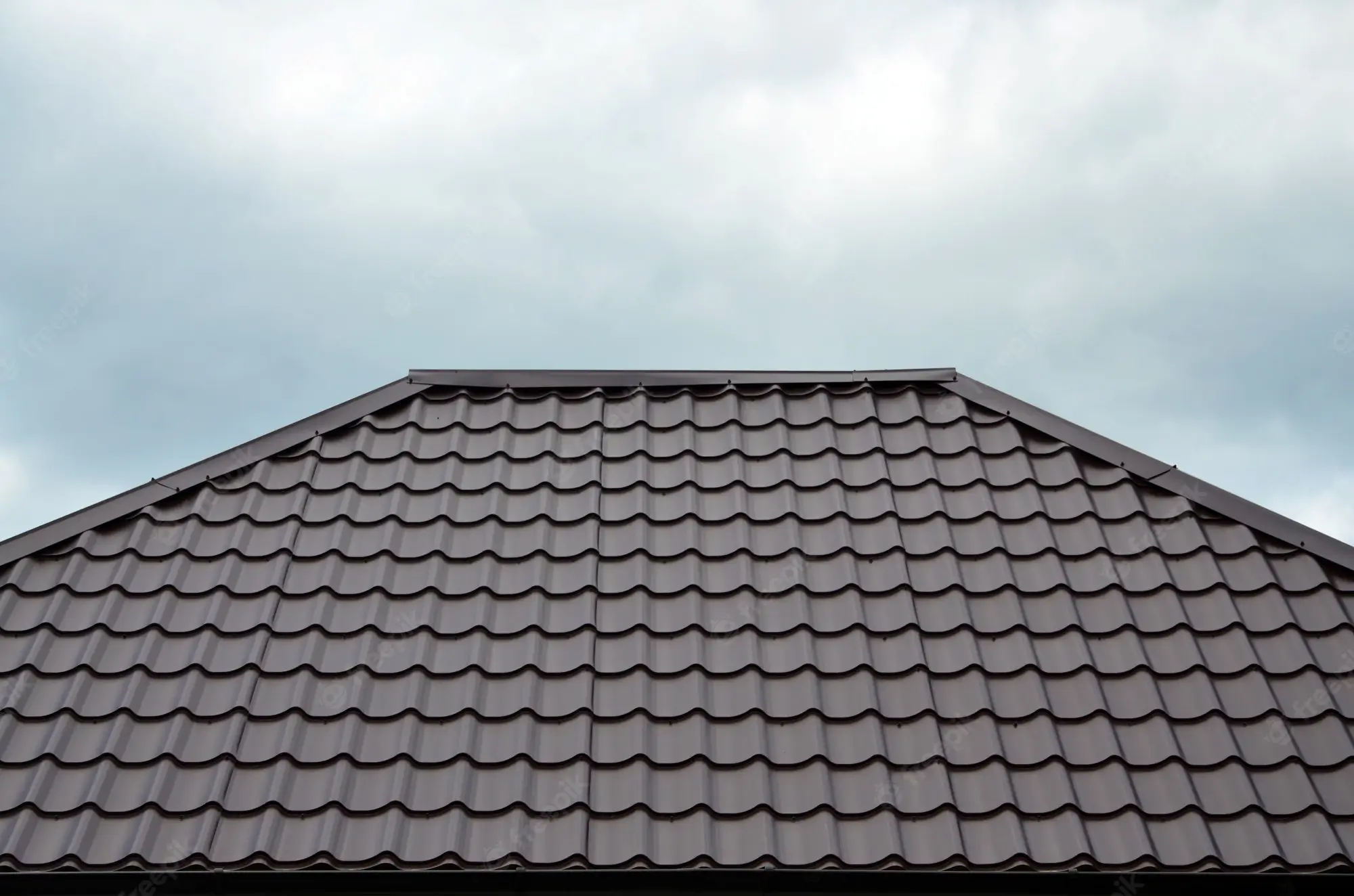 Replacing your roof can be a daunting task. After all, it's not something that most homeowners do regularly. But with the right information, it can be easy.
In this blog post, we'll discuss the best types of roofing materials in Canada. We'll also provide a few tips to help make the process easier for you. So, if you're ready, let's get started!
Popular Types of Roofing Shingles
Not all shingles are created equal. The blend of materials used, the type of shingle – plenty of choices can make your head spin. But don't worry; we're here to help! We have already discussed the TOP 8 Roofing Materials in one of our blogs, so here we will talk about the most popular. The two most popular types are asphalt three-tab and asphalt architectural roofing shingles.
What Are The Best Roofing Shingles in 2022?
Asphalt Shingles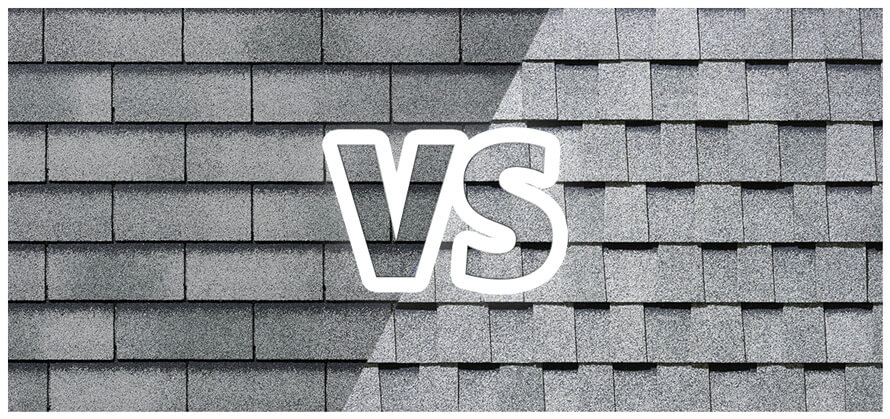 Asphalt shingles are an excellent choice for roofing shingles in Canada. They are cost-effective, durable, and easy to install – making them a popular choice among homeowners. Two main types of asphalt shingles are 3 Tab and Architectural. Both provide good protection against the elements and have a long lifespan when properly installed.
Lifespan: 25+ years (depending on shingle style)
Resistant: hail, strong winds, sun, snow, fire, and pests.
Cost: $
Asphalt 3 Tab
Asphalt Three-tab Shingles are a type of roof material made from asphalt and fibreglass. They are commonly used on residential roofs and have a lifespan of up to 25 years. Asphalt 3 Tab shingles are available in various colours and styles, costing between $1.75 and $3.20 per square foot. While they are not as durable as other roofing materials, they are much less expensive and easier to install. As a result, they are a popular choice for many homeowners.
Asphalt Architectural Shingles
Asphalt roofing shingles are made from a base of asphalt-coated fibreglass. They are one of North America's most popular roofing materials due to their low cost, durability, and easy installation. Asphalt shingles typically last for 20-30 years before needing to be replaced. They are also available in wide range of colors and styles to match home aesthetics.
The bottom layer is coated with an adhesive that helps the shingles adhere to the roof. The top layer is coated with mineral granules that protect the shingle from UV rays and provide additional traction. Asphalt shingles are installed in overlapping rows, starting at the bottom of the roof and working up.
2)Metal Shingles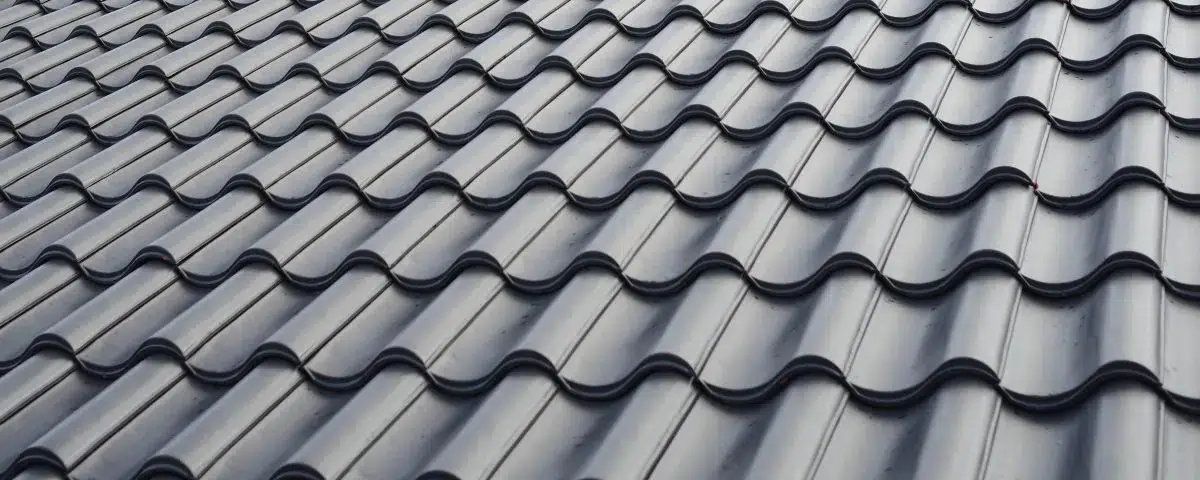 Metal shingles are an increasingly popular roofing option, and it's easy to see why. These shingles are extremely durable, providing excellent protection against wind and rain. They're also fire-resistant, a major advantage in the cold Canadian climate. In addition, metal shingles have a longer lifespan than most other roofing materials, making them a wise investment for any home. And because they're made from recycled materials, they're also eco-friendly. So if you're looking for a roof that will protect your home against the elements and stand the test of time, metal shingles are worth considering.
Lifespan: 45 to 80 years (depending on the metal type)
Resistant: snow, strong winds, hail, sun, fire, rust, pests, mould.
Cost: $$$
Aluminum
If you're on a budget and live near the coast, aluminum siding is a great choice. Not only does it not rust like steel, but it's also more efficient in keeping your home cool. It's also completely recyclable! However, because it's lighter weight than other metals, there's a higher risk that strong hail could cause damage to your home.
Copper
Copper is one of the longest-lasting and soft materials, making it 100% recyclable and a great option for eco-friendly homes. Even though it's prone to hail damage, copper is much quieter than other metals. With proper maintenance, durability-wise, it can last up to 50 years or longer while oxidizing and changing from its orange colouring to a cleaner shade over time.
Steel
Steel is one of the most commonly used metals for roofing because it is relatively inexpensive and durable. In addition, steel roofing is energy-efficient and recyclable, making it a good choice for eco-conscious homeowners. There are three main types of steel roofing: galvanized, galvalume, and weathering steel. Galvanized steel has a protective layer of zinc to prevent interior corrosion.
Zinc
Zinc has become increasingly popular in recent years thanks to its low cost, long lifespan, and superior durability. It's also highly resistant to corrosion and rusting, making it a great choice for homes near the coast or with salty air. Zinc is also completely recyclable, so if you're looking for an environmentally friendly option, this is your best bet. The major downside of zinc roofing is that it's more prone to hail damage than most other materials.
3) Tile Shingles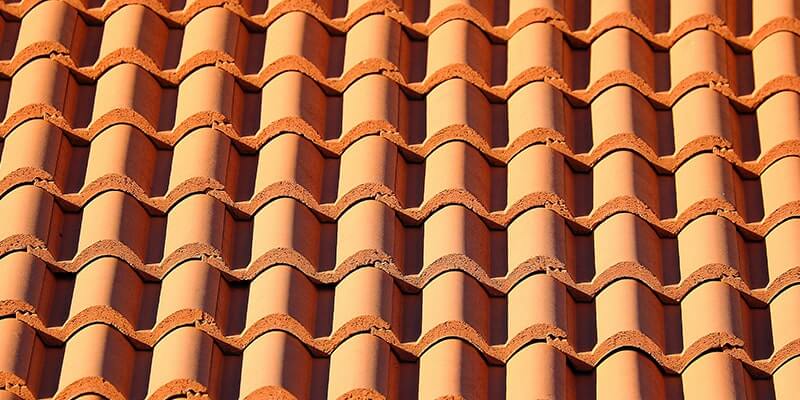 Lifespan: 100 years or more (given the right climate)
Resistant: hail, fire, strong winds, rot, insects.
Cost: $$$
Tile shingles are made from fired clay, which makes them an extremely durable roofing material. They're also very good at insulating a home, which is a major benefit in colder climates like Canada. Tile shingles typically have 100 years or more lifespan, making them a wise investment for any homeowner. When choosing tile shingles, it's important to select a style that compliments the overall look of your home. They come in various colors and textures, so you're sure to find something that fits your taste. Whether you're looking for a classic or modern look, tile shingles are a great option for your roof.
Which Roof Shingles Last the Longest?
Finding the right roofing shingles to last for a long time is key to keeping your home in good condition. However, there are many different types of roof shingles on the market, so which one should you choose?
Clay
Clay roofing is a long-lasting investment for your home, with a lifespan of 50 years. And with recent advancements in concrete tie technology, they will last even longer.
The new and improved concrete formulates produce both lighter and tougher tiles, making them nearly indestructible under normal roofing conditions. Most tile warranties cover the product for 50 years, yet many homeowners never have to use them due to their outstanding quality and durability.
Metal
Unlike the metal roofs of a century ago, today's models are built to last. In fact, it's not uncommon for them to last over 100 years with proper maintenance. Higher-quality finishes will look great for longer periods without fading or rusting.
Metal roofing is seeing a resurgence in popularity, and for a good reason. Not only are metal roofs some of the quietest roofing materials on the market, but new designs are also elegant and more affordable than many homeowners would expect.
Slate
Slate roofs have withstood the test of time and are still popular today. Many of the earliest slate roofs are in excellent condition, which is a testament to their durability. Slate is a form of stone, so it does not rust or deteriorate over time like other materials.
Additionally, it is fireproof and resistant to water damage and insects. Slate roofing provides stunning good looks for any home or building and is incredibly durable.
How To Choose The Right Roof Shingle For Your Home In Canada?
One of the most important choices you'll make when it comes to your roof is the type of shingle you choose.
With so many options on the market, it can be tough to know which one is right for your home. Let's help you make an informed decision:
Reroof Or Roof Replacement
One of the first things you need to decide is whether you need a complete roof replacement or simply a reroof. A replacement may be necessary if your roof is more than 20 years old or showing signs of significant wear and tear. On the other hand, a reroof may be sufficient if your roof is in generally good condition but needs some repairs or an update.
Budget
Of course, the cost is always a factor when it comes to roofing. Asphalt shingles are typically the most affordable option, while metal and tile roofs tend to be more expensive options. Work with a reputable contractor to get an accurate estimate of what it will cost to install the roof you want.
Style
The look of your shingles can have a big impact on the overall aesthetic of your home. Asphalt shingles come in various colours and styles, so it's easy to find one that complements your home's exterior. Metal and tile roofs also come in various styles, but they tend to be more pricey and require more maintenance than asphalt shingles.
Warranties
Be sure to ask about warranties when shopping for roofing shingles. Many manufacturers offer warranties on their products, so you can feel confident that your new roof will withstand the elements for years to come.
With these factors in mind, you're well on choosing the perfect roofing shingle for your home in Canada!
Get an Expert Opinion
When it comes to roofing, you don't want to take any chances. It's always wise to consult a professional roofer who can help you make the right decision based on your home and your needs. A reputable and experienced roofer can advise and estimate the best type of shingle for your Canadian home.
At Above It All Roofing, our team of experts is always ready to help you make the best choice for your roof.
Contact us today for more information about your next roofing project!