Georgetown Roofing & Halton Hills Contractors & Repairs in GTA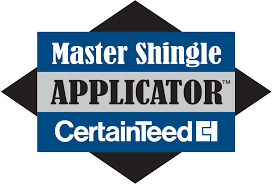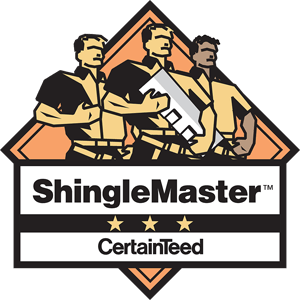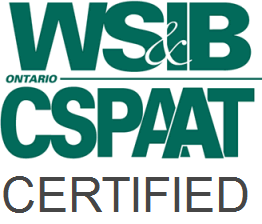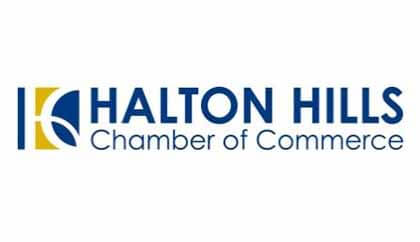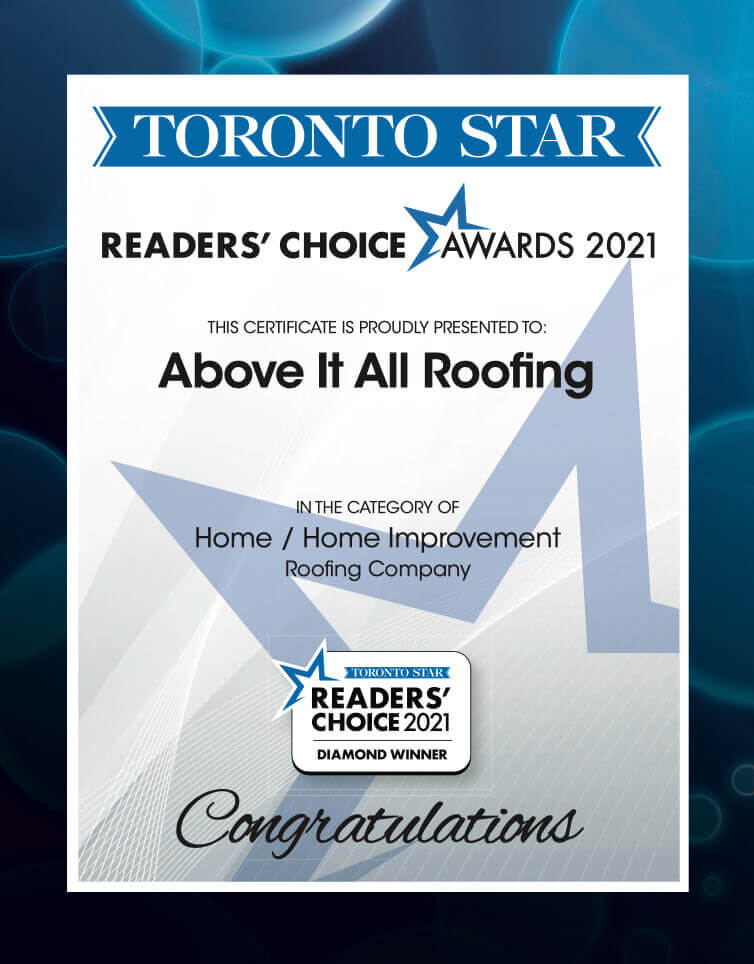 Why Choose Above It All Roofing Inc?
With over 25 years of experience in residential roofing, we are dedicated to bringing the highest level of quality to each and every roof installation. Our process will ensure your roof is customized to enhance your home's aesthetics and add value to your investment.
Quality is our number one priority as a roofing contractor. Our experts have the experience, knowledge and dedication to exceed all our customers needs. Our Certified Halton Hills & Georgetown Roofing professionals offer superior workmanship on all roofing projects and we stand behind our work.
We are also a proud member of the Bryan Baeumler Approved Contractors program.  This program allows homeowners to search for reputable contractors in their area.
Specializing in Halton Hills and Georgetown area, our roofing services include:
Roof replacements

Eavestroughs, Siding and Soffits.
Contact us today for all your roofing needs.
ROOF REPLACEMENTS
Roof Replacement Contractor in Georgetown. Replacing your roof is a major job but also a worthwhile investment. Let us help you choose the right replacement roof for your home.
Roof Leak Repair in Georgetown, Ontario and Surrounding GTA Area. We specialize in roofing services to prevent and repair roof leaks.
Roof Repair & Maintenance in Georgetown and Surrounding GTA Area. Extend the life of your roof & improve the look of your home with our Roof Tune-Up services.
Complete New Roof Coverage in Georgetown! An Above It All Roofing Warranty will give you peace of mind for the long term.
Skylight Installation
adminka
2020-07-24T14:44:21-04:00
We were very impressed with how knowledgeable and professional Above It All roofing was. The crew were very polite and friendly and took great care of our property. We were extremely happy with the service and our new roof looks awesome!
Job was very clean and organized. Our roof looks so nice and have received many compliments from neighbours. We are very happy with the job and would recommend to friends.
I was very impressed. The work done was of high quality and detail oriented. They also cleaned my property really well. I will highly recommend them.
I will recommend Above it All Roofing to all my friends. Everything went very well indeed.
Serving Halton Hills and Surrounding GTA Area
At ABOVE IT ALL ROOFING, we are dedicated to perfecting each and every roof installation. We use only the highest quality materials so your roof performs better over time. This provides our customers with the peace of mind that the job is done right the first time.
Custom Quality Roofing Services
Our certified Halton hills & Georgetown roofing contractor have over 25 years of experience in the residential roofing industry. Their craftsmanship and professionalism are exceptional. We don't just replace shingles. We install a complete roofing system with ventilation, underlayment, dripedge, high quality metal vents, and the best shingles available on the market.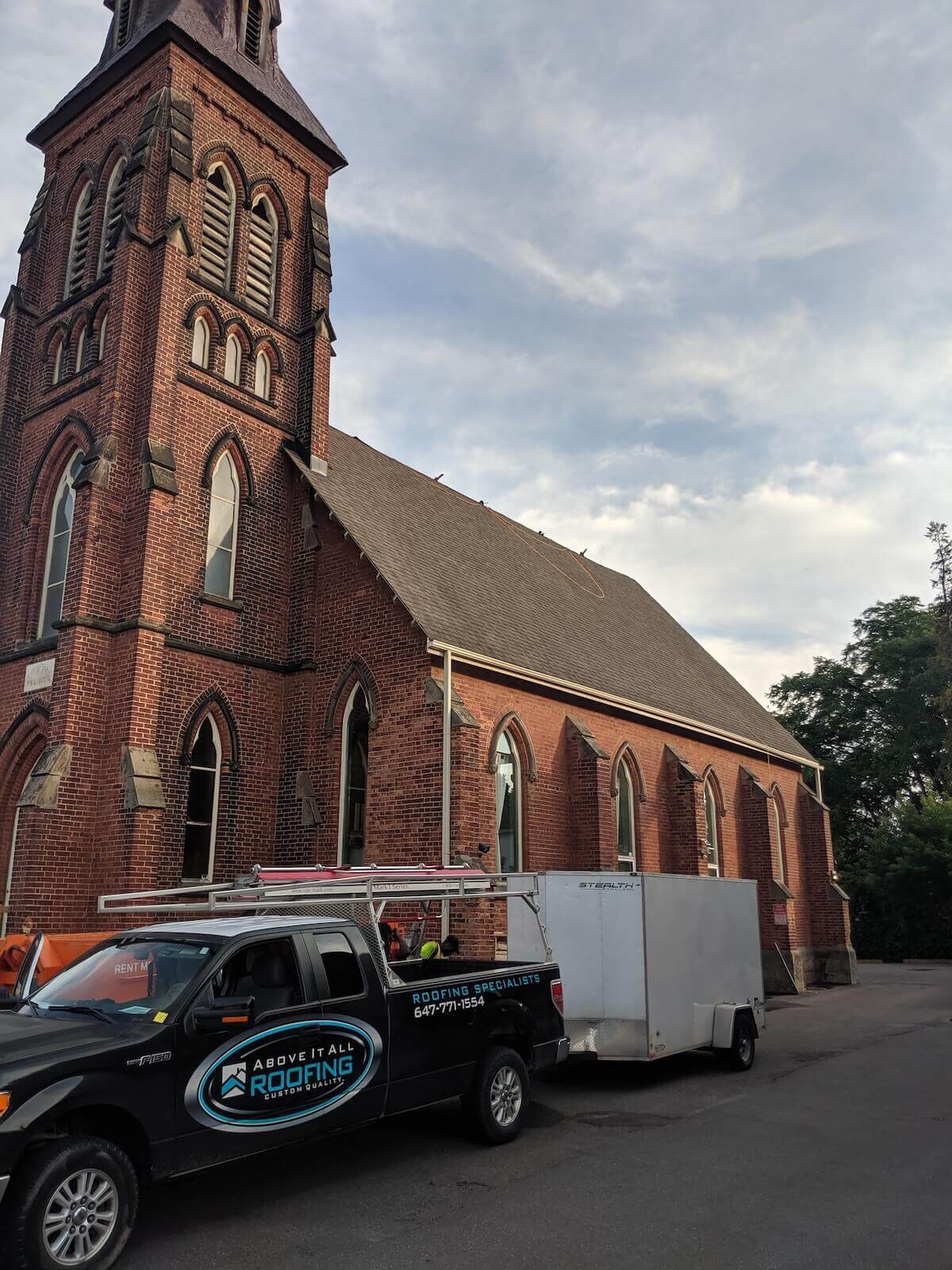 Above It All Roofing
Roofing Contractor in Halton Hills and surrounding area, our roofing services include:
Roof replacements
Roof repairs
Roof tune-ups
Skylights
Throughout the duration of your roofing project, we will keep your property safe and clean. We are committed to providing exceptional service to our customers.
If you are looking for a roofer in Halton Hills look no further, we can help with all your roofing needs.
Call us today at 647-771-1554 for all your roofing needs.
Choosing a Roofing Contractor
Safety First! – The Halton Hills & Georgetown roofing company you choose to work with should be committed to providing a safe work environment for the homeowner and employees.
Licencing and Insurance – Make sure that the roofing company is fully licensed and insured to protect the homeowner and employees at the job site.
Price based decision – A roof installation is a major investment so choose a reputable roofing company who can provide quality workmanship using high quality materials.
Material Choice – Choose an asphalt shingle that is high quality, durable and enhances the appearance of your home.
Warranty – Check to see if the roof installation comes with a warranty. If so, find out what the warranty includes.
Underlayment – All shingle manufacturers require a layer of underlayment on the entire roof surface to ensure it's protected. Make sure that the roofing company is using this very important layer under your shingles.
Tax free deals – Some companies may offer this option to a homeowner wanting to save some money. In return a receipt may not be issued and it can leave the homeowner vulnerable and with no recourse if issues arise.
Trained Installers – Check to see if the roofing company employs trained professionals. This ensures that the product is being installed correctly and to manufacture's specifications.
Communication – A Halton Hills & Georgetown roofing company should answer any and all questions related to the roof installation before starting. Once on the job site, a good roofing company will remain in constant contact with the homeowner to provide progress updates.
Post job clean up – Always hire a Georgetown Roofing company that will do a full inspection of your property during the job and after completion. A good company will always check and clean up your property and as well as your neighbours to ensure all roofing debris is cleaned up.
We Raise Above Them All - Custom Quality Roofing Services